How to reduce 100.000 tons of CO2 emissions and up to 10% energy savings?
BE PART OF THE 100 INDUSTRIAL PIONEERS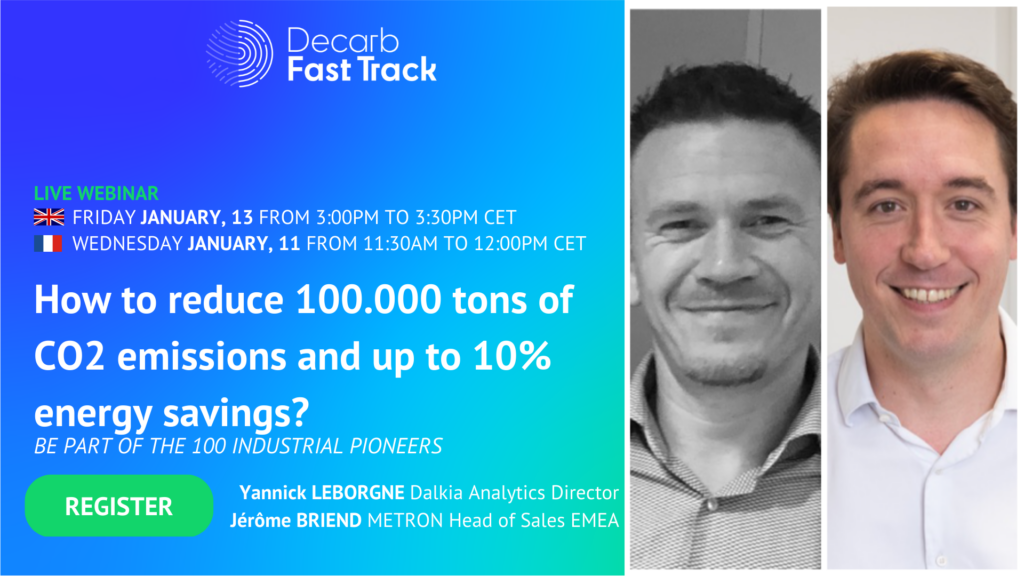 Do you want to know more about Decarb Fast Track Programme and how to join it?
Get your answers during this webinar.
Yannick LEBORGNE, Dalkia Analytics Director and Jérôme BRIEND, METRON Head of Sales EMEA will present you the programme and the key milestones to be part of the 100 industrial pioneers.
What is the programme DECARB FAST TRACK
What are the goals of the programme
Partners' role
Timelines Programme explanation
Which industrials can join the Decarb Fast Track programme
How to be part of the 100 Industrial Pioneers
Programme Offer Overview
Q&A session
REGISTER TO OUR WEBINAR
Friday January, 13 from 3:00pm to 3:30pm CET